Easy Way to Register and Obtain Corporate Affairs Commision (CAC) E-Certificate Online.
Introducing E-Certificate
A major and remarkable feature of the new system is the introduction of E-certificate. The commission has introduced and adopted issuance of E-certificate as against the former manual system where customers have to walk into the Commission to pick up the certificate of registrations and incorporation of all entities
How it works now
Upon completion of the registration of any entity on the HERE your registration is approved by the Commission seamlessly, the certificate is automatically generated to your dashboard where you can download at your convenience.
Notable changes made to the certificate.
The CAC logo at the top is now changed to the Nigerian Coat of Arms for all entities.
The CAC logo is moved down to the bottom of the certificate as a seal.
For Incorporated Trustee, the notes and caution on the certificates are removed.
Below are copies of the new E-certificate for all entities, Business name, Incorporated Trustees and Companies
Incoporated Trustee Sample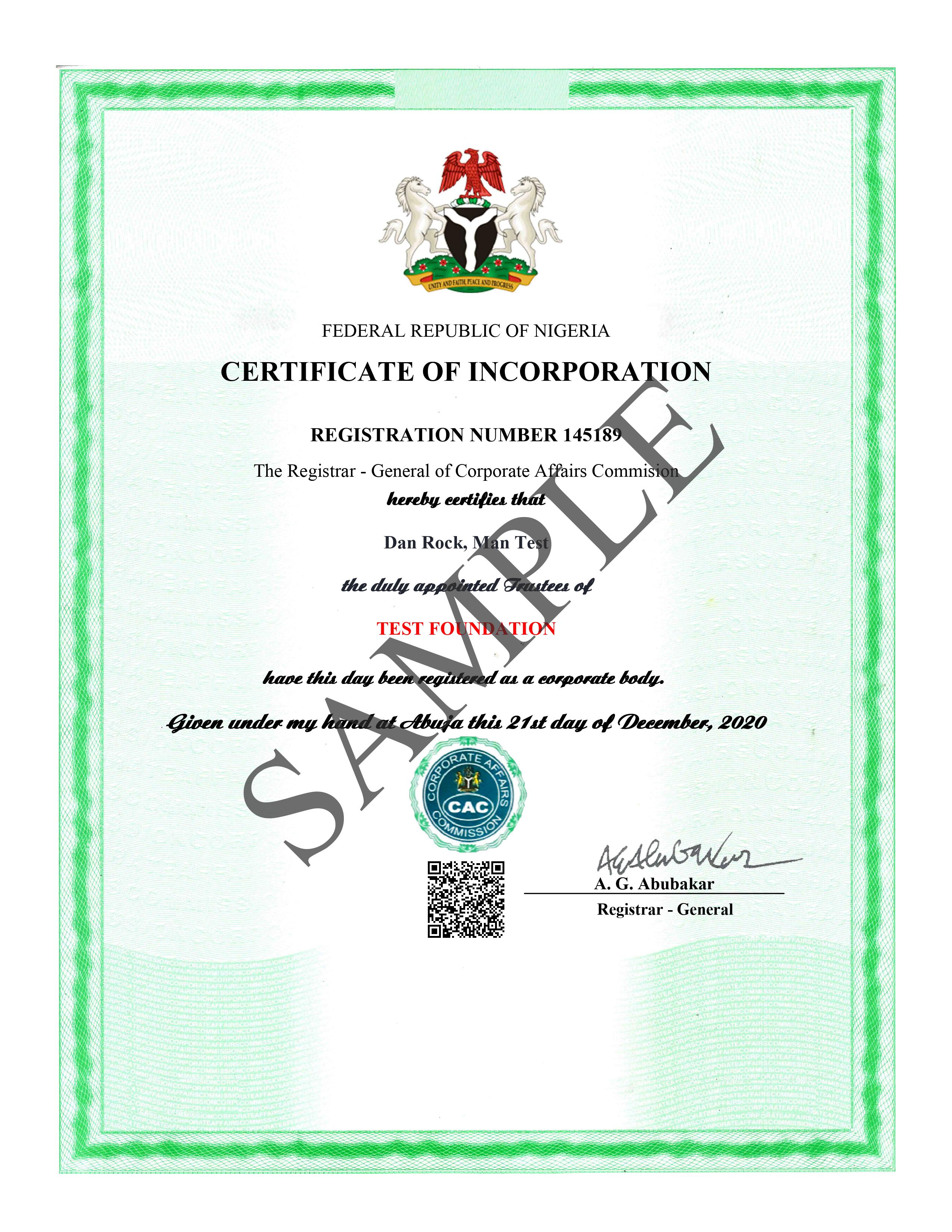 Business Name Sample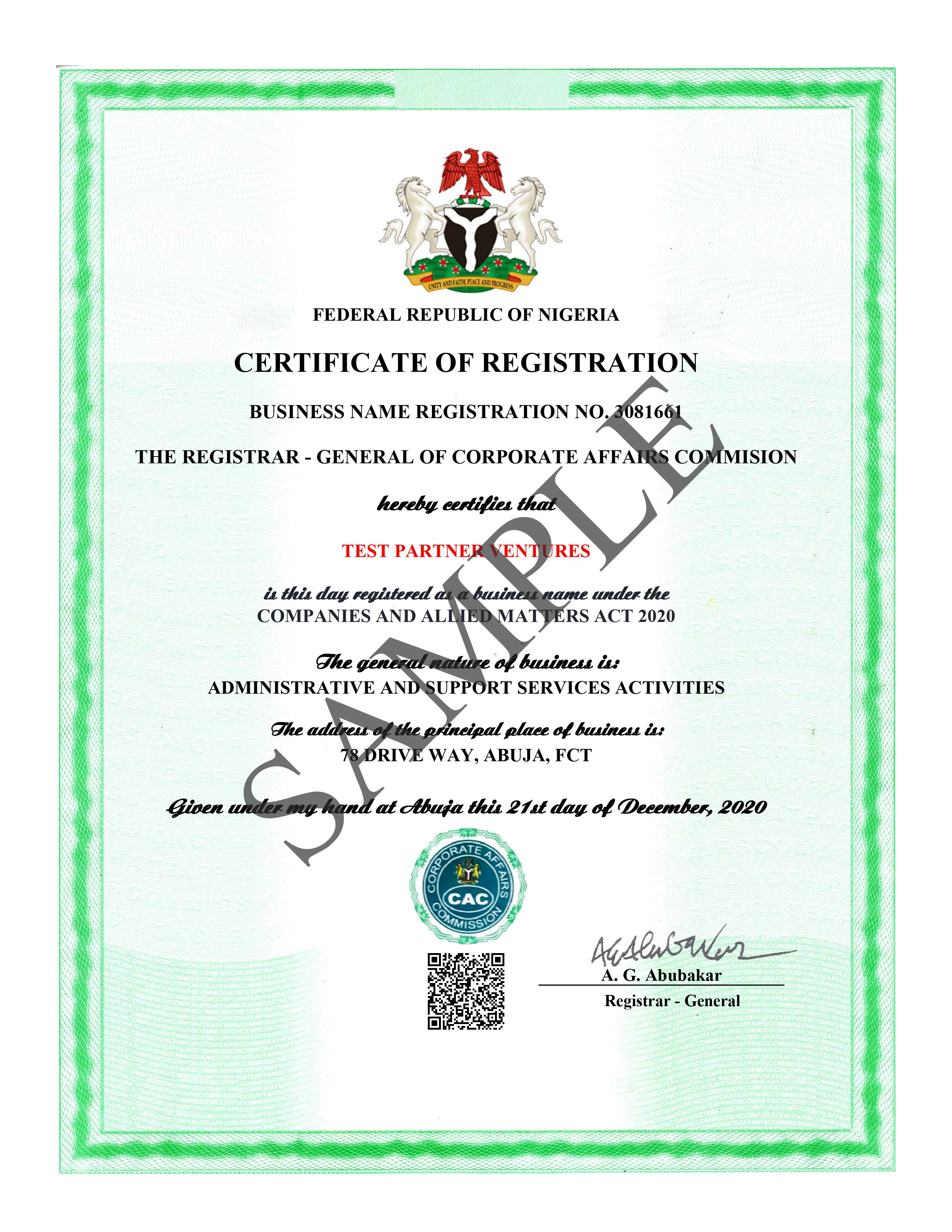 Company Sample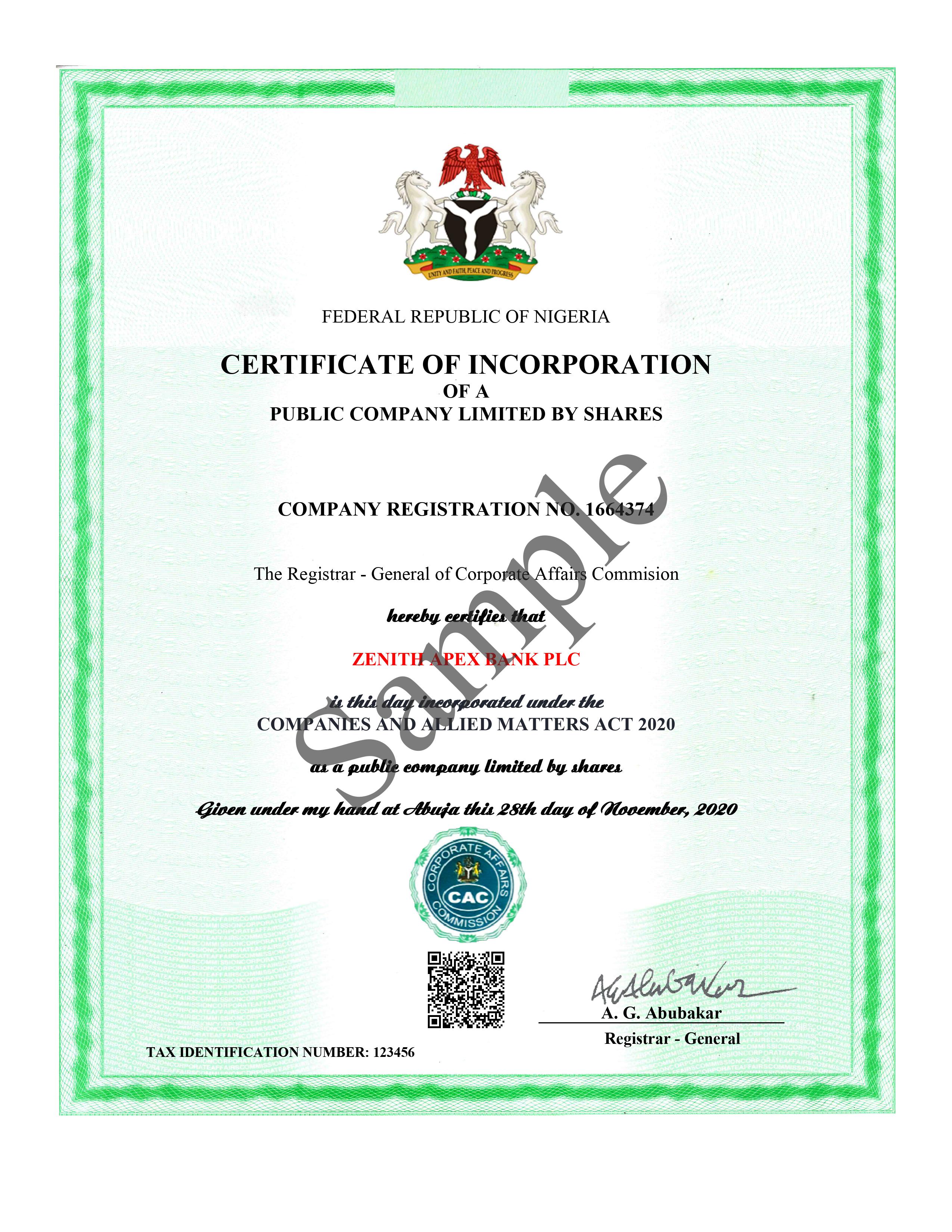 READ MORE: How to Register your Business Online with Corporate Affairs Commission (CAC)
Introducing E-Status Report
The commission has introduced a document format called E-status report to replace the CAC forms issued upon new registration/incorporation of all entities. The E-status report will now replace the Form CAC 1.1 for company registration, BN 1 for Business name registration, IT form 1 for Incorporated Trustees
Sample format for E-status report.
Incoporated Trustee Sample
Business Name Sample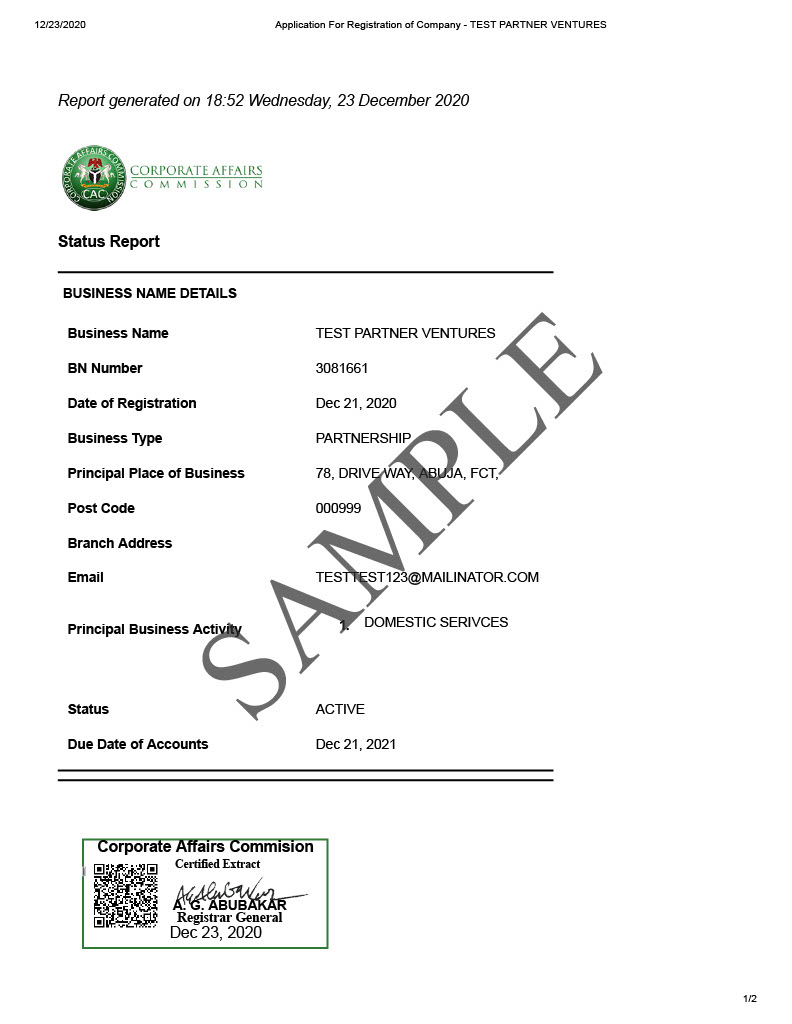 Company Sample